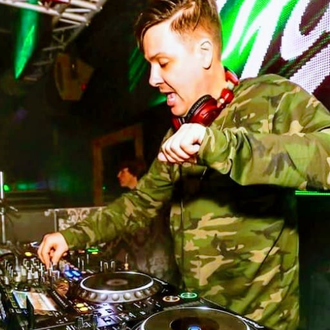 NIGHTCLUB
Seamless transitions & cutting edge Club sets is DJ Rollers trademark.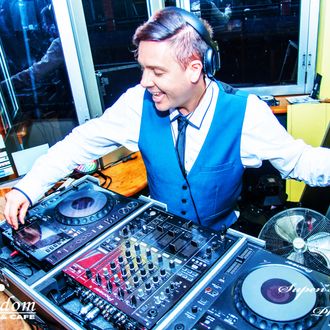 CORPORATE
High quality open format DJ sets & professional M.C for a diverse range of corporate events.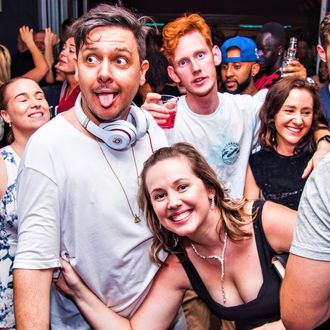 PARTY
Need a Fun Bubbly Party Host with all the right tunes ... DJ Roller Loves to Party !!!
Bio
DJ Roller is an intuitive , creative  Open Format Party DJ /MC & music producer , who is well known across Australia for his  unique, energetic performances ,that have been captivating & exciting crowds at packed venues every weekend for the last decade.  His Mash Ups & remixes have had hundreds of thousands of streams  & are played by DJs all round the world at clubs & festivals. As well as achieving college radio air play in the USA, his tracks have hit the #1 spot on  global record pool charts dozens of times,
DJ Roller is no stranger to the big stage, Electrifying clubs & Festivals from Perth to Darwin with his dynamite live shows, including headline sets in Perth at Optus Stadium, Crown Perth, Rapture Nightclub, The Astor Theater, Bar Orient, Hillary's Beach Club, NYE 2021 at The Camfield (Australia's Largest Pub) & Universal Bar where he is currently resident DJ. 
He has also played at many of Darwin Australia's finest venues including headline sets at Monsoons Night Club, Mayberry Night Club, Opium Night Club & DJ residencies at Wisdom Bar, Shenanigans Darwin , Arch Rival Night Club, & also performed at the "Bass In the Grass Music Festival" & "Litchfield Rocks Festival".  On top of this he has been on support duty for international acts such as Peking Duck, Hayden James & Chillinit.
Through all of this he has  earned a very solid reputation  in Australia's music industry as a top level DJ/M.C who always  " Brings the Party with him" to any venue he plays at.
From 2010 to 2021 ,DJ Roller was the exclusive resident DJ at the very popular Wisdom Bar, which is  situated in the heart of the tropical city of Darwin , where he played to a packed room  every Friday & Saturday night  from 10pm till 2am. He was given total creative freedom at Wisdom bar & created an absolutely  thriving  party scene  at  this venue.   
DJ Roller is recognised  as an artist in his own right !!!  & is a verified Spotify artist , releasing 3  original dance music singles on all platforms.  He is also consistently  releasing  remixes & mash-up's that have have received a very positive response ,with  eighteen of his tracks hitting the  #1 spot  on the  global  "Digital DJ Pool" Remix Charts.
DJ Roller oozes an intense vibe of fun ,up-beat  non stop party action !  He seamlessly transitions  through  different genres of  Dance, Party music, RnB  & much more, with his fresh dynamic  DJ sets. He does more than just read crowds , he influences crowds & gives them a memorable party experience .                                                                   
Bringing people together to feel the pulsating rhythms & the sweat soaked euphoria of the Dancefloor is what drives DJ Roller to keep refining his skill of creating  nights you won't want to end .......